Smart Facility Command Center
Get a real-time view of your facility and care teams to improve processes and optimize care.
The care.ai Platform continuously collects data and uses AI-learning to offer actionable insights in real-time, improving patient safety, informing clinical and operational decision support and improving compliance rates.
Unified ViewProvides a unified view of different Command Center modules allowing you to conveniently find and analyze all the data related to your facility.
Improve Quality of Care Monitors clinical and operational processes, improving workflows in real-time for improved performance and optimal outcomes.
Decision SupportUsing the data collected allows care providers to make more accurate and informed clinical and operational decisions, improving overall care.
Easy DocumentationA complete view of your entire facility from the Command Center saves time in collecting and organizing data, creating documentation with ease.
Patient And Protocol Monitoring
With care.ai Edge Sensors deployed in patient rooms, you have a rolled-up view of activity, potential trends and patterns across your entire facility in real time. Know which rooms have "fall risks," whether timely rounding occurred for every floor and room, whether hand hygiene and PPE protocols are being maintained, and how quality measure are trending.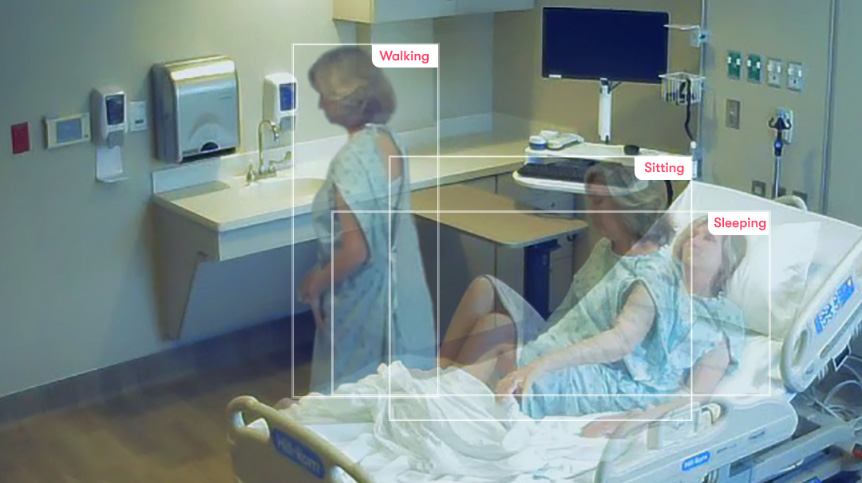 <
Facility Monitoring Command Center
With care.ai Edge Sensors deployed at entrances, hallways and rooms you have a real-time view of important behaviors and trends inside your facility. Know how many people are inside your facility, whether people are in areas they shouldn't be, how many rooms are empty, and whether performance is trending as expected or if adjustments are needed.
Home Monitoring Command Center
The care.ai Platform helps protect those who require CCM and RPM, monitoring patients around the clock with an array of FDA-approved devices. Know the status of your home care patients and their activity and compliance levels, which care team members have visited the home either virtually or in person, trending risk factors for potential falls, elopement events or non-adherence that could lead to poor outcomes.
IPC MonitoringCommand Center
With care.ai Edge Sensors and screening deployed, care team leaders and administrators can know the facility's Infection Protection and Control (IPC) status. Know how many people have completed their daily symptom attestation, who has been vaccinated, what time people arrived or left and who they interacted with.