System Wide
Automated Real-Time Compliance Audits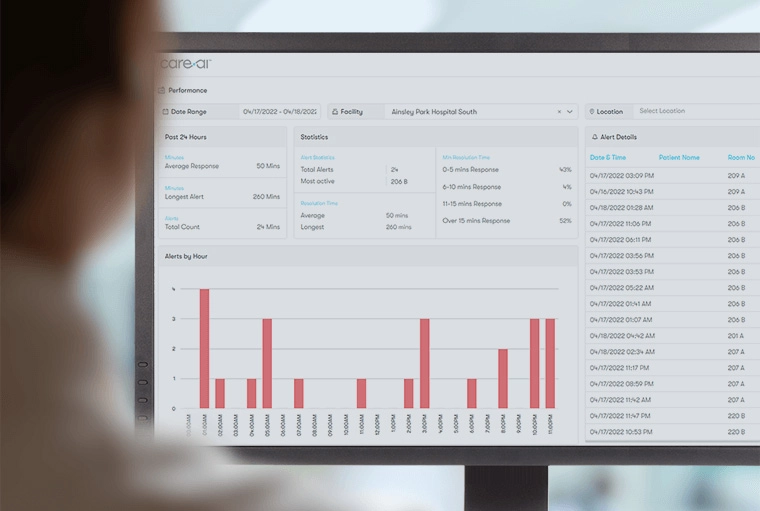 By analyzing trends and patterns across the entire health system, the command center can provide real-time compliance status and automatically train process imporvement across the health system.
Centralized Compliance Monitoring
Instead of burdensome manual compliance audits across your healthcare system, now healthcare managers can easily see real-time compliance status in each facility.
Interfacility Best Practice Sharing
Best practices from high-performing facilities can now be autonomously trained in your other facilities using AI process improvement and reminders sent to care team smart devices.
Performance Benchmarking
By collecting and comparing data from multiple facilities, the command center can identify best practices, highlight areas for improvement, and offer insights into how each facility performs relative to the others, and the AI can automatically train continuous improvement and standardization.